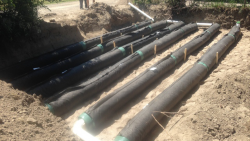 More than just treating your water and repairing your pump's function,
44 Water Treatment and Well Service
also provides customers with a full scope of additional services. We're fully committed to the integrity of your water well and the quality of the potable water you're drawing from it. Plus, our expertise also extends to other facets of your home's amenities, including your septic system. Our capabilities include:
Well Water Testing:
In order to properly filter and condition your water, you need to know what's in it. We provide comprehensive well water testing in Great Falls, Belt, Black Eagle, Cascade County, and Vaughn, MT to determine exactly what you're dealing with, so we can assist you in pinpointing the right type of filtration.
Septic System Installation:
Our team has experience in designing and installing property-specific septic systems. We'll consult with you and assess your land to design a system that's ideally functional. Then we'll facilitate a complete, custom septic system installation in Great Falls, MT.
Excavating:
We're equipped with the excavation equipment needed for septic tank installations and other related services, including trenching. We have experience working in tandem with developers to expedite excavation projects of all types.
Site Preparation:
We provide site prep services for construction and paving (rough grading) and have the ability to work within the parameters of your specific grading needs.
---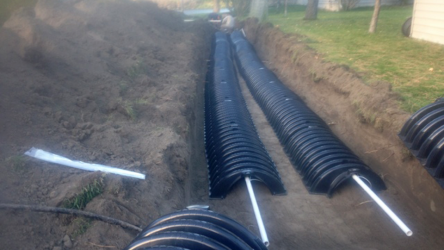 Our site prep, excavation and septic installation services are ideal for rural customers with more comprehensive service demands. We work to tailor all of our services to meet your unique situation and needs.
For more information about water testing, well pump repair, water treatments, or any of the site preparation services we're able to provide to you, please schedule an appointment and contact us today by calling 406-761-1715. We'll be glad to work around your needs and ensure your water, well, pump and property are cared for diligently.